With the help of an ambitious and precise protocol, Martin MEYER, our trainee in charge of the study on the vegetation of the Coussoul, supervised by Catherine GODEFROID (scientific officer of the Conservatoire d'espaces naturels de Provence-Alpes-Côte d'Azur) and Thierry DUTOIT (director of research at the IMBE), is embarking on the conquest of new knowledge on the habitat of the Crau Plain Grasshopper.
During spring, he will carry out vegetation surveys in two passages, on about fifteen grazing areas, w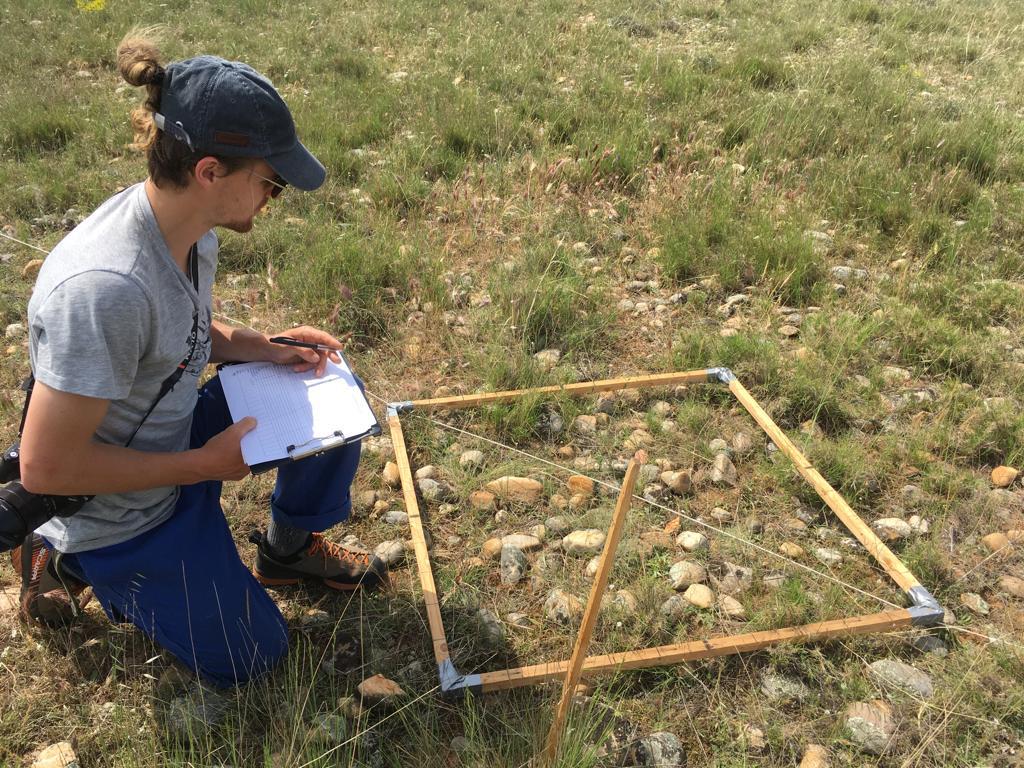 here the grashopper is currently present, historically and where it is likely to be reintroduced. The current grasshopper observation points discovered by the LIFE teams will also be studied. A total of about 90 observation points and vegetation surveys per visit.
The aim is to describe the heterogeneity of Crau Coussoul in relation to pastoral practices, to refine our knowledge of the grasshopper's habitat in order to target sites suitable for its reintroduction and to orient future management measures for its conservation.
It is a rigorous scientific work of measurements and observations that awaits Martin, dealing with notions of vegetation cover and height, dominant species or "pebble sociability".
Good field work, Martin!