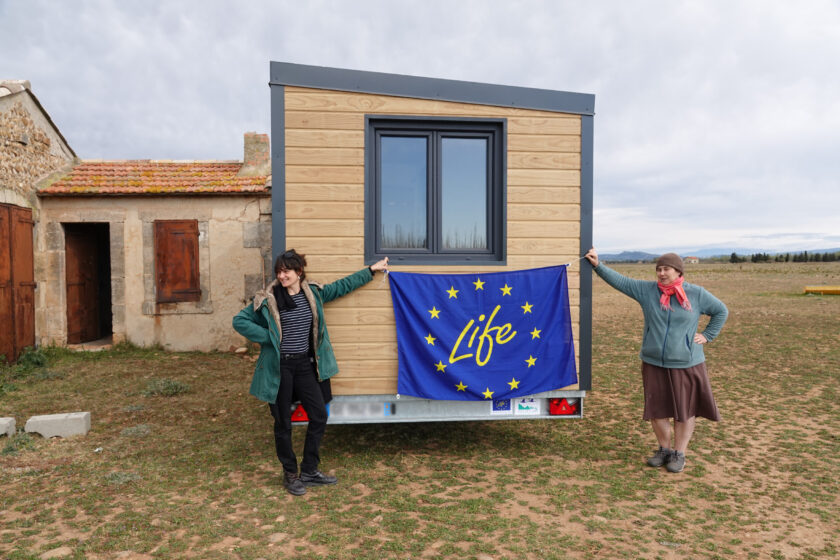 Tiny House au pâturage de Calissane © Perrine Turiez - CA13
As announced at the beginning of the project, a Tiny House that is both aesthetically pleasing (landscape integration) and functional (good insulation, comfort and autonomy) has been made available to the "Groupement agricole d'exploitation en commun du Mistral" in order to accommodate one of their shepherds during the grazing season.
By allowing the shepherds to be accommodated on site, the Life SOS Crau Grasshopper project facilitates the implementation of grazing methods adapted to the survival of the Crau Plain Grasshopper.
A new habitat for the shepherd to maintain that of the grasshopper !