This consulting company has been commissioned by the European Commission to ensure the successful completion of the LIFE project.
This first visit allowed all the associated beneficiaries to meet for two days. The meeting was marked by several highlights:
A presentation by Ellen Von Rekowski Degott of the project's expectations and the points of vigilance to be observed, as well as a presentation by Lisbeth Zechner, LIFE SOS Grasshopper project manager, and its team on the progress of the planned actions.
Follow-up and monitoring of the administrative aspects of the project.
A visit to the ex-situ breeding facilities at the Barben zoological garden: breeding room and aviary reproducing the natural conditions of the Crau. This was an opportunity to see that the zoological garden is ready to receive its first grasshoppers.
A visit to the Calissane "grasshopper site", corresponding to the breeding site in situ. During our visit, Catherine Disdier of the GAEC du Mistral, a sheep breeder present on the site, which has recently been equipped with a tiny house, took the time to talk with us.
This programme was interspersed with informal time between the different actors of the project.
The whole LIFE SOS Crau Grasshopper Project team would like to thank Ellen for her kindness, her advices and her dynamic support in meeting the needs of the team.
20 and 21 April 2022: visit by Ellen Von Rekowski Degott (NEEMO)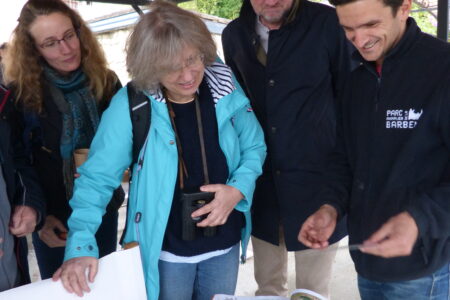 Visit of Ellen von Rekowski Degott
© Perrine Turiez - CA13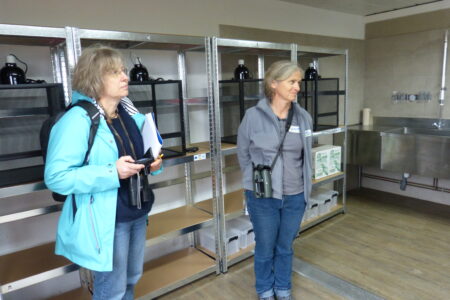 Breeding room at La Barben zoological garden
© Gaïa Ollivier - CEN PACA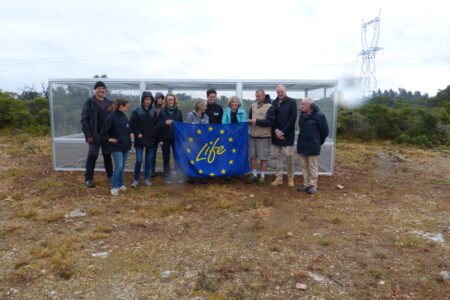 Group photo
© Perrine Turiez - CA13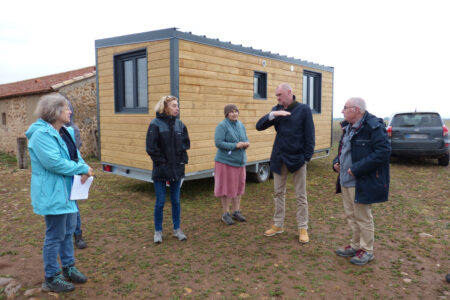 Tiny House at Calissane
@ Gaïa Ollivier - CEN PACA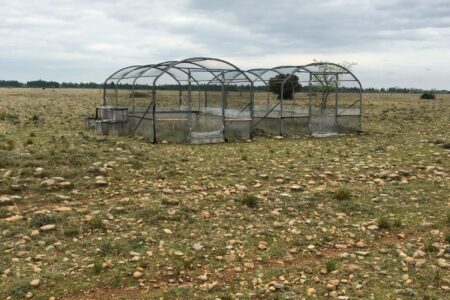 Avaries at Calissane
@ Gaïa Ollivier - CEN PACA